Transgressive behavior at universities in Belgium is a pressing issue in the country. This behavior will not be tolerated any further. As such, the Institute for Gender Equality (IGVM) plans to meet with relevant stakeholders in the academe to address this problem.
There have been reports of those in supposedly respected positions making use of their power in inappropriate ways in the past few weeks. This comes to the disadvantage of those below them. Because of this situation, the IGVM was prompted to meet with individuals from various academic institutions. They plan to give light to transgressive behavior at universities in Belgium.
Experiences of transgressive behavior at universities in Belgium seem to be shared by both students and staff members across different universities in the country. There are stories of university professors and students taking their doctoral degrees who behave inappropriately or even sexually harass others who are in a lower position than they are. However, the response of the universities to complaints of such nature has been inadequate. Cases drag on for months or years before any resolution is made, if it does occur.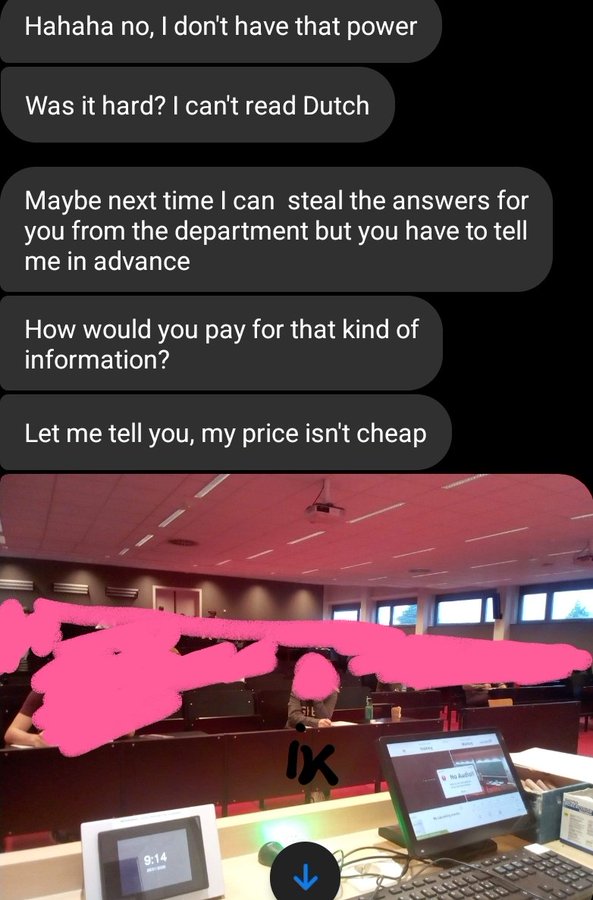 Sarah Schlitz, the Belgian Secretary of State for Gender Equality, Equal Opportunity, and Diversity, said that ever since she came into position in 2020, she has been putting in a lot of effort towards the reduction of violence in society. However, this is not an issue that can be easily addressed within a short period of time because many factors come into play in any given situation. The causes of violence have long been established and are difficult to change.
She also said that "it manifests itself in different ways but is all interconnected, within the same continuum, and is never better than in hierarchical and power relations."
The stories of transgressive behavior at universities in Belgium are not something she hasn't heard of before. There have been many similar experiences in the past years, regardless of what university the individuals attended. In 2019, the University of Liege also published a study that showed the gravity of the situation. In that study, it was found that one in five female students had been subjected to attempted rape throughout their years at university.
What is Transgressive Behavior?
According to IGI Global, transgressive behavior is defined as "behavior that exceeds a limit or boundary especially of social acceptability. It is a behavior that is against a rule, command, or law."
This can include, but is not limited to, bullying, discrimination, and sexual harassment.
Collaboration Among Stakeholders is Needed to Address Transgressive Behavior at Universities in Belgium
Addressing the problem of transgressive behavior at universities in Belgium cannot be done by one institution alone. Because it is a multifaceted issue, universities, government institutions, and other organizations should come together in order to provide solutions that will truly solve the problem at its root.
With this, the IGVM will hold a meeting with certain administrators in universities and colleges across the country. They plan to talk about transgressive behavior at universities in Belgium.
She said that "my intention is to make the expertise of the Institute available to higher education institutions, which has already mediated and assisted victims in the recent case at the VUB."
However, efforts to address this issue will not just end with discussions and the transfer of knowledge. Pilot projects will also be implemented in different universities. The establishment of more Centres for the Care of Victims of Sexual Violence (CPVS) is currently being done.
Everyone will be involved in these efforts. Associations of students, student facilities, hotlines, and other services related to the nature of the activity will be gathered together in order to establish a network. By doing so, the competence of everyone involved will be amplified as they come together.
Others are Also Showing Support in the Fight Against Violence
Individuals Across Different Levels of the Academe
A white card in Le Soir was published last week as a protest against sexism and sexual violence. This was signed by professors, scientists, administrators, technical staff, and students who came from different universities in Belgium. They are urging academic institutions to fulfill their promises to solve gender-based and sexual violence in universities. The priority that they claim to give such issues must actually come to fruition. At the same time, they call for political reforms so that the laws can truly provide protection to those who are most vulnerable to these unlawful acts.
Plans of the Government of Flanders
At the same time, the government said that it would create an independent reporting point that would handle all complaints related to sexual harassment. This will provide victims with easy access to the service that they need at the time they need it. Having an independent reporting system can also better uphold the exercise of equal treatment for all those involved in any given complaint. It is not meant to replace any reporting system that is already in place within each academic institution. Rather, this independent reporting point will complement what is currently available.
The proposed independent reporting system for such complaints will be established together with the Flemish Institute for Human Rights in Belgium. Operations are expected to begin next year, specifically in March 2023. By then, Flanders will have left the national human rights institution, Unia.
Currently, the Gender Chamber handles all the reports related to sexual harassment, but individuals who need to file a complaint are unable to do so. Many are not aware of how the process of reporting goes and, therefore, cannot start it.
Bart Somers, the Flemish Minister of Co-existence, said that "today there is a separate body for gender discrimination. In the future, we want to bundle everything in one Human Rights Institute. In this way, we will put an end to the fragmentation and ensure that citizens know where they can turn."
The government will work with both the Gender Chamber and universities to promote awareness of the institution and the support that will soon be available to them.
But, he said that reporting systems should not be the only intervention prioritized. The government is still dedicated to preventing such cases from happening in the first place. If it were to happen, those who committed the crimes should legally face the consequences of their actions.
Interventions at different levels, created and implemented by a diverse group of stakeholders, are needed to address the problem of transgressive behavior at universities in Belgium. It is a difficult task to embark on, but remains very crucial nonetheless, so that citizens can be safe within their own country.