The labour market reforms in Belgium – flexible work week, the right to disconnect, platform workers, and lifelong learning.
The Federal Government has introduced new provisions to the Labour Bill in Belgium. Over the past few weeks, officials have been discussing the different reforms to the labor market in the country. They aim to create a labour bill in Belgium that is more appropriate for the current times.
Alexander De Croo, the Prime Minister of Belgium, said that "we have experienced two difficult years. With this agreement, we set a beacon for an economy that is more innovative, sustainable and digital. The aim is to be able to make people and businesses stronger."
Labour Market Reforms in Belgium: Four-Day Work Week
The proposed labour bill includes provisions that would allow employees to have more flexible working conditions. They can be creative with how they plan to work within a week in terms of their working hours.
Currently, full-time employees are required to work for 8 hours per day. This equates to 40 hours in one work week that consists of five days. However, with the new labour market reforms in Belgium, employees can now work up to 9.5 hours per day. They can even work up to 10 hours a day if they prefer to do so.
By working longer hours in a day, employees can shorten their work week from 5 days to 4. Apart from this, they can put in more work hours in one week to decrease their working hours for the next week.
Having an extra day off and more flexibility in scheduling work can be advantageous for employees. It will give them more time to pursue their interests or attend to their other responsibilities.
However, this cannot be done without the consent of the employer. Employees still need to request approval to be able to change their work schedule. If the employer decides to reject this request, they must justify their decision to do so and inform the employee.
De Croo said that "although the coronavirus is widely seen as having a negative impact on employees, it has forced us to work more flexibly and combine our private and working lives. This has led to new ways of working."
Labour Market Reforms in Belgium: The Right to Disconnect
The right to disconnect is applicable to businesses that have more than 20 employees. With this provision, employees can choose not to engage in any work-related conversation, regardless of the form of communication, if done outside of working hours. This means that any message or call made by an employer to his employee will not be accommodated by the employee anymore. However, exceptions are given should the matter be so urgent that it cannot be delayed until the next working day.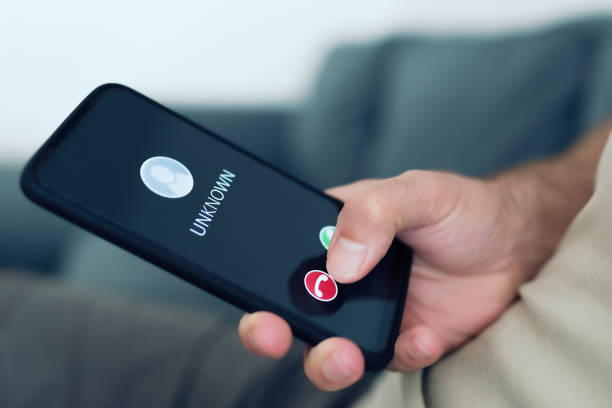 Employers are not allowed to hold it against their employees if they exercise their right to disconnect.
This regulation was created so that employees could draw a line between work and their personal lives. Having some time off from work can help prevent employees from becoming burned out.
Labour Market Reforms in Belgium: Employment Status of Platform Workers
Regulations regarding the status of platform workers have been one of the labour market reforms in Belgium that took up much of the discussions among officials. Platform workers are Uber drivers, Deliveroo couriers, and the like.
Currently, companies that employ platform workers categorize these employees as self-employed. Because of this, they are not entitled to certain social benefits and labour rights that full-time employees have. In response, the European Commission created five criteria that would help remove any uncertainty about the employee's status. 
Officials were divided on this issue. Some preferred to re-classify platform workers as full-time employees. On the other hand, some consider this too much of a risk for the labor market, based on the experience of other countries. Spain changed its labor regulations to provide more protection to platform workers. Because of this, Deliveroo decided to stop its operations in the country. 
Belgian officials decided to establish eight criteria to define the relationship between employer and employee. An individual who meets three out of the eight criteria is considered an employee of the company. As such, they should be given the privileges that all other employees are entitled to.
The 1971 Workplace Accident Act was revised to include employees in this industry. This was done to give them the necessary protection in instances of accidents that occur during the conduct of work, which they are highly vulnerable to because of the nature of their job.
Frank Vandenbroucke, the Minister of Health and Social Affairs of Belgium, said that "the platform economy allows self-employment to be better organized but if this is done under a cloak of 'pseudo-self-employment' which removes workers freedoms, this must be addressed and the platform company should respect the other responsibilities it has for workers."
Labour Market Reforms in Belgium: The Conduct of Night Work
Companies in the e-commerce sector are now allowed to operate for longer hours. They can extend the working hours of their employees beyond what is currently allowed. By law, working hours in Belgium are limited from 6 a.m. to 8 p.m. Any work done beyond 8 p.m. is considered "night work," which is not allowed. Only a few positions are exempt from this regulation. 
However, with this new provision, employees will be allowed to work from 8 p.m. until midnight. This will not be regarded as night work and is therefore legal. The implementation of this regulation will be monitored throughout the next 2 years and will be evaluated by then.
The reform is aimed at encouraging businesses in the e-commerce industry to operate within Belgium. Many have chosen to conduct their activities elsewhere because the laws in Belgium are too restrictive. As a consequence, Belgium misses out on the employment opportunities and profits that these companies bring in.
A pilot project can be conducted by the company without seeking approval from the trade unions. This will help them see if the working hours are viable for the company and its employees. On a voluntary basis, employees can sign up for the pilot project of the company to see what work life will be like with these working conditions. Employees will only be able to pursue this for 18 months, at the most.
Whether a pilot project or its implementation is directly done, employees are entitled to extra wages or a premium rate for working at night.
Labour Market Reforms in Belgium: Lifelong Learning Will Be Promoted
Companies will be required to implement a training plan each year. Pierre-Yves Dermagne, the Minister of Economy and Labor, said that "developing a culture of employee training is a very important aspect of our agreement: an individual training right for every employee."
The duration of the training program will increase in the years to come. In 2022, it should be 3 days long. Then, for every year that comes after, another day is added to the training period.
This is of importance because training employees will help them gain more knowledge and build different skills. They will be able to keep up with the trends and the different changes that are constantly occurring. By doing so, they can contribute more to the companies and to the labor market as a whole. Investing in training will surely lead to social and economic gains.
At the same time, being able to adapt to the demands of society in terms of competencies can allow employees to easily pursue different fields than what they're used to.
All of the aforementioned labor market reforms in Belgium were included in the Labour Bill. These will be passed on to representatives of employers, trade unions, and other stakeholders to gain their perspective on them. After this, it will continue through the legislative process in Belgium until it reaches parliament.