Every traveler to Argentina should not leave the country without visiting the rooftop bars in Buenos Aires. Awe-inspiring views, delectable food, and a kick of alcohol await.
But they're not just for travelers to enjoy. Expats in the country should take advantage of being close by. Having both a relaxed and festive atmosphere, rooftop bars in Buenos Aires will surely remove all the tension and tiredness of the working day. They're even a great place to catch up with friends and make new ones.
A List of Rooftop Bars in Buenos Aires
1. Dome Rooftop Bar, Tango de Mayo
Head up to the 6th floor of the Hotel Tango de Mayo and there you will find the Dome Rooftop Bar. After a long day at work, visitors can enjoy some drinks at "one of the best terraces in Buenos Aires." The cocktails served at the Dome Rooftop Bar are best paired with the tapas that they offer as well.
Munch on some mozzarella sticks or classic potato chips and sip any of their cocktails or wines. Those who have a sweet tooth can also try their dulce de leche or chocolate ice cream.
Feel the breeze of the night air in this open space located in the city center. Customers will have a view of the Barolo Palace and the skyline of the country that is filled with its famous domes.
The bar isn't open on most days, so make sure to squeeze in a visit despite your busy schedule. Go there at any time between 7 p.m. and 9 p.m. to grab their happy hour offers and surround yourself with the sound of live music.
Address: Av. de Mayo 1396, Monserrat, 1085 Buenos Aires
Opening Hours: Wednesday to Friday, 6 p.m. to 12 a.m.
2. Trade Sky Bar
Enjoy a spectacular view of Puerto Madero at sunset from the Trade Sky Bar. Their cocktails are unique, making them great for individuals looking for something different.
Given its popularity, making a reservation is highly recommended. However, the Trade Sky Bar only accepts reservations for dinner. Each person should consume $2.000 worth of food and drinks if they book a table.
Individuals only interested in going for a drink should be prepared for a long line to enter the bar. Nevertheless, the atmosphere, together with time spent with friends over fantastic drinks, is something that makes the wait worthwhile.
Address: Av. Corrientes 222, Piso 19 Edificio Comega
Opening Hours: Monday to Friday, 3:00 p.m. to 11:00 p.m., and Saturday to Sunday, 1:00 p.m. to 11:00 p.m.
3. Selina Rooftop Bar
The rooftop bar of the Selina hotel is at the heart of the vibrant and trendy neighborhood of Palermo Soho.
Pair their classic cocktails with pizza, burgers, chicken tenders, and other food that you can typically find at bars. Share them with newfound friends as you listen to the beat of live performances.
Address: Guatemala 4931, C1425BUQ CABA
Opening Hours: Tuesday to Sunday, 12:00 p.m. onwards
4. Sky Bar, Pulitzer Hotel
Those who want to have fun but, at the same time, relax after work should head to the 13th floor of the Pulitzer Hotel. This is where the Sky Bar is located.
Get a seat by the counter at the bar for one of the best views of the city. Then, choose from a wide array of cocktails and tapas. Listen to bossa nova or soul music played by the bar as you enjoy your food and unwind. This will surely take the stress out of the day.
Visitors will keep coming back, but they will always be surprised by what the Sky Bar offers. They update their cocktails on the menu every season with help from the bartenders. So, strike up a conversation with them. Who knows, your suggestion might end up on the menu.
Address: C/ Maipú, 907 Esquina Paraguay C1006
Opening Hours: Sunday to Wednesday, 5:00 p.m. to 12 m.n., and Thursday to Saturday, 5:00 p.m. to 2 a.m.
5. Alvear Rooftop Bar
Just as the Alvear Palace Hotel is located in the fashionable and upscale neighborhood of Recoleta, its rooftop bar is no exception. It exudes luxury in its entirety, from the interior, food, drinks, and the people who frequent it.
Located on the 11th floor of the hotel, customers can enjoy the view of the sunset while taking a bite of their scrumptious food. They offer ribeye hamburgers, traditional argentine sausage, and tapas such as serrano ham with brie cheese. End your meal by tasting their dessert sampler, which includes creme brulee, chocolate mousse, and selva negra.
Have a glass, or two, of any of their signature cocktails, champagne, beers, wines, or whiskies.
Address: Av. Alvear 1891 Floor 11, CABA
Opening hours: Wednesday to Saturday, 7:00 p.m. to 11:30 p.m.
6. Rooftop Bar, Hotel Madero
One of the reasons why you should seriously consider booking a room at Hotel Madero is the terrace of its White Bar. Only guests of the hotel are allowed to enjoy the skyline from it.
Not only that, the terrace also has jacuzzis and sun loungers. Soak up the warmth of the sun as you try their healthy food and drinks. They serve breakfast, lunch, and dinner. So, guests can stay there all day long if they want to take in every bit of this relaxing place.
If you're lucky, you might be able to catch one of the pool parties or cocktail sessions that are open to everyone.
Address: Rosario Vera Peñaloza 360, Puerto Madero
Opening Hours:
Breakfast: 6:30 a.m. to 10:30 a.m.
Lunch: 12 p.m. to 3:00 p.m.
Dinner: 8 p.m. to 1:00 a.m.
On Friday and Saturday, they are open until 2:00 a.m.
7. Miloca Rooftop Bar
There are three floors to this bar, with a terrace found on the rooftop. Visitors may need more than a night to try the 150 drinks (and more) available on their menu. Whether you prefer the classics or want to sip on something with a modern twist, you can find it at the Miloca Rooftop Bar. They also offer appetizers, sandwiches, salads, pizzas, and desserts.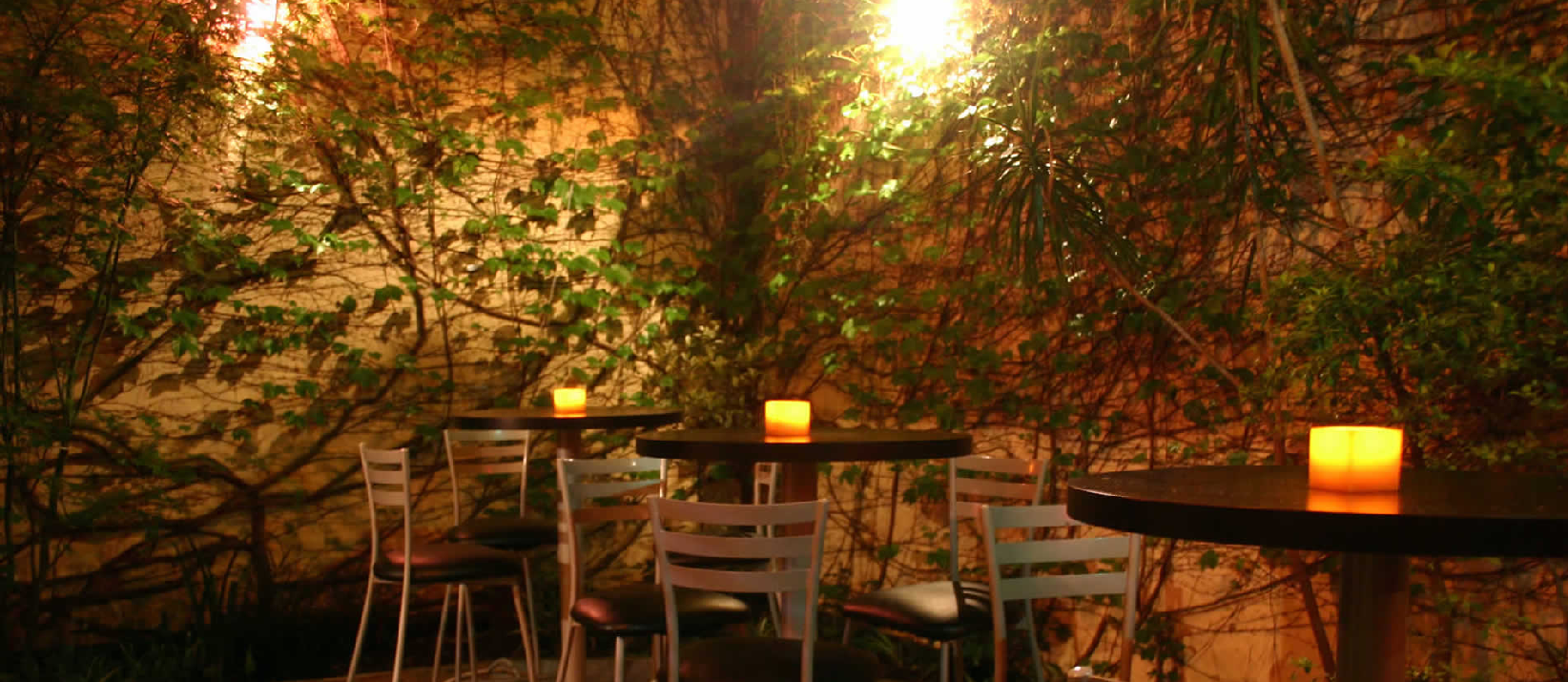 Individuals who frequent the bar can sign up for Club Miloca. Joining this benefit club will entitle members to discounted prices, exclusive events, and gifts. They even treat some members to a free meal on Wednesdays and Thursdays. All of these benefits can be availed of just by filling out a form when you drop by the bar. Membership comes at no cost to the customer.
Address: Niceto Vega 5189, Palermo Soho
Opening Hours: Friday and Saturday, 10:30 p.m. to 6 a.m.
8. Salon 1923
What comes to mind when someone mentions the Barolo Palace may not always be the bar on its rooftop. The palace is famously known as a landmark office building, with architectural details alluding to the poem "Divine Comedy," written by Dante Alighieri. However, Salon 1923, located on the 16th floor, adds to its flair as well.
It is open all day long, with different menus for brunch, snacks, dinner, and after hours. However, there is a fixed price to be paid per person, regardless of what time you come.
From Thursdays to Sundays, they offer their "After Office" set for $2,450. This includes either 2 servings of beer, wine, or 1 signature cocktail, together with nachos covered in cheddar and fried mozzarella triangles.
Address: Av. de Mayo 1370 16º Salón
Opening Hours: Monday to Tuesday, 9:30 a.m. to 9:00 p.m., and Wednesday to Saturday, 9:30 a.m. to 11:00 p.m.
9. BAB Cerveceria
Similarly, located in the Recoleta neighborhood is the rooftop bar, BAB Cerveceria. Hop on one of their bar stools and gulp down a glass of one of their must-try beers as you enjoy the view of the skyline. Customers will also appreciate the warm glow of the lanterns hanging over the dining area as the sun sets.
Visit from 6 p.m. to 9 p.m. to take advantage of their happy hour.
Address: Junín 1763, C1113 AAS
Opening hours: Monday to Friday, 6:00 p.m. onwards; and Saturday to Sunday, 1:00 p.m. onwards
10. Cielo Sky Bar
Should you find yourself in front of the Hotel Grand Brizo, don't hesitate to go up to the rooftop. There, you will find the Cielo Sky Bar.
The view in itself is worth the visit. Individuals will not just be treated to the Argentine skyline and city, but also an unobstructed view of the famous landmark, El Obelisco.
They serve both classic and seasonal cocktails, together with their signature tapas.
Address: 180 Cerrito, C1010AAD
Opening Hours: Wednesday to Saturday, 6:00 p.m. to 12 m.n.
11. Maldini
After buying the trendiest styles of clothing for the season at the Dot Baires Shopping Mall, you will surely be tired. As such, it would be a good idea to head up to the rooftop and have a drink at Maldini.
Upon entering the Maldini bar, customers would think that they had just left the city. The atmosphere is relaxed and reminiscent of a beach club. Prop your feet up and enjoy their cocktails, burgers, and tacos.
If you want to go out and dance with a big crowd, arrive towards the end of the day on the weekends. A live DJ would be playing there. You can dance and sing to your heart's content until past midnight.
Address: Vedia 3600, C1430 CABA
Opening hours: Sunday to Tuesday, 12:00 p.m. to 12:00 m.n., and Wednesday to Saturday, 12:00 p.m. to 2:00 a.m.
12. Vuelta Abajo Social Club
On the 15th floor of the Comega Building, you will not just find any other rooftop bar. Rather, customers of the Vuelta Abajo Social Club will be met with a cigar cellar that offers a wide selection of Cuban and Dominican cigars.
Take your time (you will need a lot of it) going through the thousands of cigars available in the cellar. Once you've chosen the cigar for you, head on over to the terrace. You can enjoy the view of the skyline together with their signature cocktails and delicious blue cheese gnocchi.
Address: Av. Corrientes 222
Opening Hours: Monday to Friday, 9:30 a.m. to 2 a.m., and Saturday 5:00 p.m. to 3:00 a.m.
13. Portal del Sur Hostel Rooftop Bar
The Portal del Sur Hostel is located in the center of the city, a few steps away from the metro station. Because it is easily accessible, many travelers from all over the world frequent it. This makes it a good place to make some new friends over a couple of drinks.
Although small, it provides an intimate and easygoing atmosphere for customers to enjoy. On some days, a live band also serenades the crowd.
Address: Hipolito Yrigoyen 855
Opening Hours: Everyday
With 13 different options, you will surely never run out of rooftop bars in Buenos Aires to visit. But make sure to book a table or be prepared to wait for a while in long lines. Whatever the case, having a view of the city and sky from above the ground, along with enjoying a drink and some bites, will be worth it. When you find the best one for you, frequenting it would be a great way to celebrate all that you've accomplished for the day.