This is your sign to visit Taranaki. This area isn't one to scream its accomplishments from the rooftops, but with Taranaki Anniversary Day arriving on March 14, it's time for it to shine.
Taranaki has it all: artists aplenty, magnificent gardens, stunning mountain vistas, and a lively restaurant scene.
1. 'Te Mounga'
The majestic maunga Mt Taranaki, or "Te Mounga" as the local Kiwi refer to it, is one of the country's most famous natural features, and Egmont National Park provides various walking paths around the lower slopes. This mountain is first of the many reasons to visit Taranaki.
The Kapuni Loop Track follows a serpentine path along Kapuni Stream, as well as adjacent Te Rere o Noke/Dawson Falls. Another excellent option is Wilkies Pools Loop Track, which leads to an outstanding collection of pools.
The Kapuni Loop Track follows a meandering path beside Kapuni Stream, as well as adjacent Te Rere o Noke/Dawson Falls. Another popular option is the Wilkies Pools Loop Track, which leads to a stunning collection of plunge pools formed by pebbles scouring the 20,000-year-old lava near the mounga's base. The pools are widely accessible, but due to the cold temperatures, most people can only take a brief plunge.
While just experienced and expert trampers should try to reach the summit, the Poukai Crossing provides a variety of mountain highlights without requiring you to climb to the top. This one-day, 18.4-kilometer hike takes trekkers through lava columns, through forests, and across tussock-covered plateaus, and rewards them with spectacular views of the mounga. Visit a Taranaki Visitor Centre for further information on mountain maps and local knowledge.
2. Parks with native vegetation
Visit Taranaki if you are a park lover. Taranaki has a fantastic line in green areas, with gorgeous picnic sites and grassy lawns to dig your feet into. Pukekura Park in Ngmotu New Plymouth is the most well-known, a lush paradise park with a fernery, exotic trees, native vegetation, lakes, and walking pathways.
The old Tupare Homestead, located just outside of town, has the kind of groomed lawns you see in glossy publications. Holland Gardens, near Stratford, is a floral paradise that will have rhododendron aficionados swooning, while Te Popo Gardens has wooded walking routes, waterfalls, and ponds. King Edward Park in Hwera is a lovely area to let the kids run around, while Naumai Park, also in Hwera, is a lovely spot for a picnic amid lush native vegetation.
3. Coastlines
If mountain hikes and garden walkways aren't your thing, try the coastlines. This is surely a reason to visit Taranaki. The picturesque Coastal Walkway is designed for runners, walkers, cyclists, skateboarders, and scooter riders, and the fresh sea breeze and ocean vistas are guaranteed to lift your spirits. This 13.2km completely paved footpath runs from Point Taranaki to Bell Block Beach, but there are several access roads along the way so you may do as much or as little as you like. The Len Lye Wind Wand sculpture and the unusual Te Rewa Rewa Bridge, built to mimic a breaking wave or a whale skeleton, are among the major attractions along the promenade.
4. Outdoor activities
Another well-known seaside landmark is the Three Sisters and Elephant rock formations. They are located at the mouth of the Tongaporutu River, along State Highway 3, and feature caverns, tunnels, and boulders that can only be explored at low tide. There's also an old Mori rock carving cave.
Lucy's Gully, near Oakura, provides a variety of fine walking trails and picnic places among the tall Californian redwood trees, while Lake Rotokare Scenic Reserve is a pest-free wildlife refuge popular with hikers, kayakers, and nature enthusiasts. Visit Taranaki for various outdoor activities.
5. Arts
Are you looking for a way to get your art fix? Visit Taranaki and drown in arts. The Govett-Brewster Gallery/Len Lye Centre in New Plymouth is a modern art refuge that features kinetic sculptor Len Lye's mesmerizing creations. Don't miss "Wall Serpent," a large-scale sculpture by Lye that will be on exhibit until May 8, and "Rainbow Dance," which will feature his color film experiments from the 1930s and will be on show until July 31.
6. Permanent exhibitions
Puke Ariki, Taranaki's regional museum, features four permanent exhibitions and activities for the whole family. Take a picture with Meg, the prehistoric megalodon shark, while you're there.The Gover Street Gallery,Stratford's Percy Thomson Gallery, and Koru on Devon Gallery are other excellent choices.
Visit Taranaki, especially the Liardet Street Project for a fantastic lineup of food trucks, including Viet Nom Nom for modern Vietnamese appetizers and Gamma Rays for some of the greatest burgers in the area. Fork and Knife, Social Kitchen for great sharing dishes, and State Pasta for top Italian-inspired cooking with an aperol spritz to wash it down are some of the other restaurant attractions. Later in the evening, stop by Itch Wine Bar for a drink or two.
7. Seaside
Due to Taranaki's wide coastline, beachgoers are spoiled for choice, with akura, punake, Fitzroy, and East End beaches among the most popular. Surf lessons for all ages and levels are available at New Plymouth Surf School, and surf trips with local professionals are available through New Zealand Surfing Adventures.
8. Unique and eccentric
Every town needs a claim to fame, and Stratford's claim to fame is the glockenspiel. Passers-by may see the Romeo and Juliet figurines emerge many times a day at the region's most iconic clocktower, where they act out passages from Shakespeare's play for five minutes each time. The Shakespeare motif pervades all of the town's street names.
Another oddity is Hwera's amazing Tawhiti Museum, which has hundreds of life-sized models, miniatures, and dioramas depicting Taranaki's history. Nigel Ogle, a history lover who previously created the Romeo and Juliet figurines for Stratford's glockenspiel, methodically crafts each installation.
Eltham's history buildings and paintings give the town an old-world character, while the toy wall makes many people take a second look. It all started in the 1970s when a local lady would place lost toys on her boundary fence for children to locate, and as others began to follow suit, the heaps of toys became an art feature.
9. Best hotels
The King and Queen Hotel in downtown New Plymouth offers subtle luxury. Each luxurious suite has velvety carpets and linen, as well as top-of-the-line Moroccan and European furniture to make you feel extra special.
The State Hotel features 15 boutique rooms in one of New Plymouth's most stunning history buildings, as well as a variety of shops and cafés right on the doorstep. The Millennium, New Plymouth's only waterfront hotel, is just a few blocks away. Salt, an award-winning restaurant with a spectacular sea view from every table, is also located in this little place.
10. Sunlight
Many areas claim to have perfect weather, but Taranaki has the statistics to back it up. The area had the most sunlight hours in the country in 2021, ultimately taking victory after ranking high on the list for several years. According to Niwa, New Plymouth had 2592 sunshine hours last year, beating out competitors such as the Bay of Plenty and Marlborough.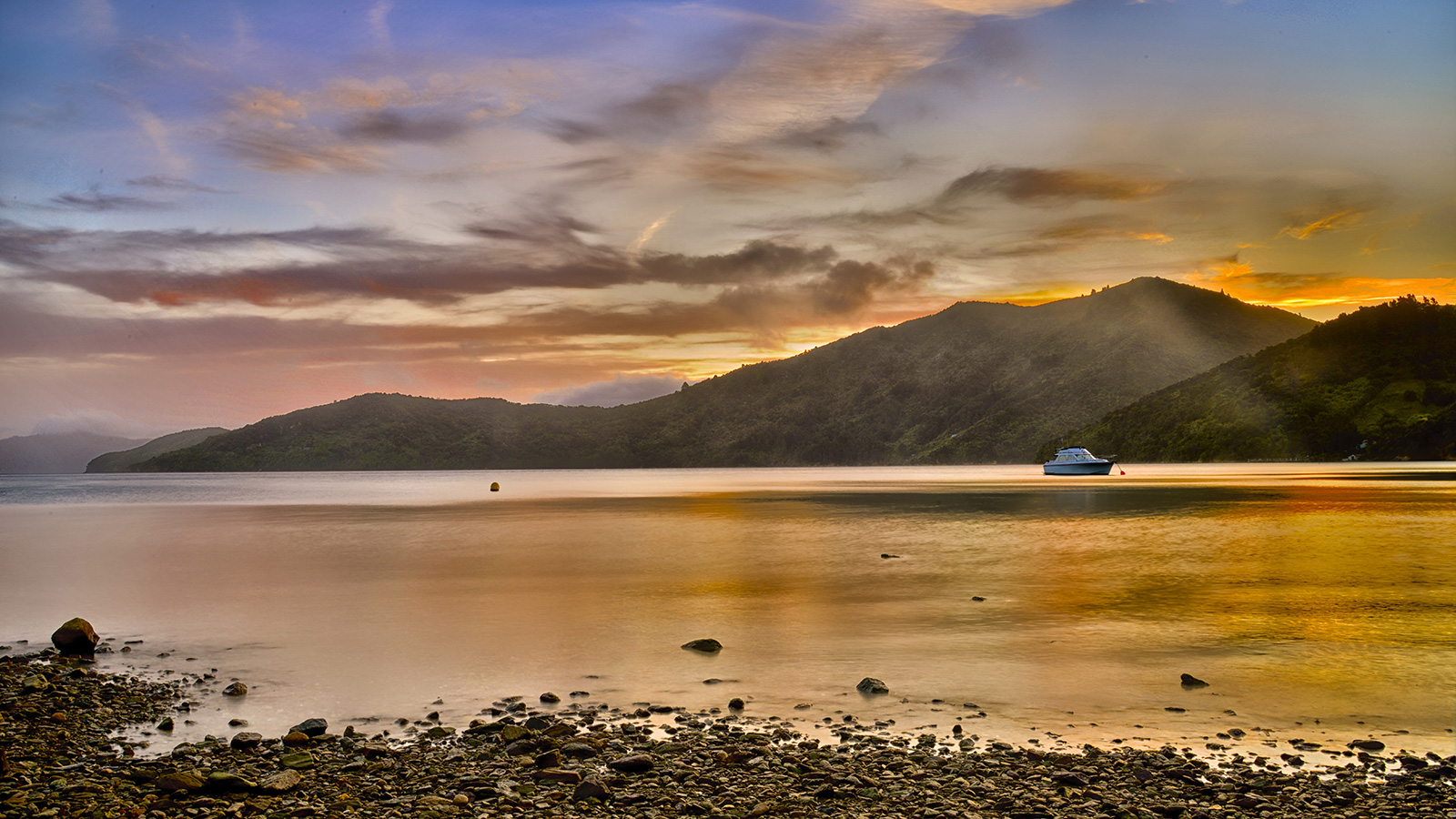 If you want a little more sun, visit Taranaki.
Before traveling to visit Taranaki, check the traffic light settings and Ministry of Health advise at covid19.govt.nz.