If you want to know who the world's most famous K-pop bands in 2022, check out this list of the top 10 most famous K-pop bands in 2022.
Korean popular music (K-pop) is a South Korean kind of popular music that includes pop, rock, jazz, hip hop, electronic dance, folk, classical, and other genres. Some prominent K-pop idols are shattering the internet and reshaping the entertainment industry. The competition and entertainment have risen in recent years, with the addition of various K-pop boy and girl groups to the stage. This has made it difficult for K-pop fans to determine which are the finest and most popular K-pop bands, and you are no exception.
You've come to the right place since this website contains information about the top ten most famous K-pop bands in the world in 2022.
1. BTS
BTS is the first K-pop group to win a Billboard Music Award, and they are now the first in the list of most famous K-pop bands in 2022. They are the best-selling artist in South Korean history and the first South Korean act to have more than 10 million Twitter followers. This group consists of seven members: RM, J-Hope, Jimin, V, Jim, Suga, and Jungkook. Their dance-oriented K-pop includes hip-hop influences, making it distinct from others. Their k-pop music, on the other hand, is composed, produced, and written entirely by them. This group is also known as Bantan Boys and Beyond the Scene. They were discovered in 2013 and have immersed K-pop fans in a realm of traditional entertainment.
2. EXO
This great K-pop group originally debuted in 2012, and they quickly gained a large fan following. The members of the group Chanyeol, Suho, and D.O Xiumin are currently in the army. As a result, this group is presently dormant. However, the other members of EXO continue to release singles. This band is well-known for its songs Slowly, Call me bat, Love me right, Monster, and Lotto. They, like BTS, are expanding globally as part of UNICEF. Remember, Exo', a fandom name Exo-Ls. Without a doubt, they will be another successful K-pop group in 2022.
3. Blackpink
Another popular Seoul-born K-pop girl group is Blackpink, the highest-charting female Korean act on the Billboard Hot 100. Jisoo, Jennie, Rosé, and Lisa are among the members of this group.
In November 2019, the group became the first K-pop group to reach YouTube's 'billion views club.' Their tune Ddu-Du Ddu-Du received a lot of airplay. In 2020, their record "The Album" became the first album by a Korean female group to sell more than one million copies. They became more well-known over the world as a result of this song.
Do you remember Gangnam Style? This is one of their Korean acts for entering the club with Psy. A total of 205000 persons were shown in the latest performance In Your Area. There is a buzz in the business that this group will be working on an album with Lady Gaga. So, nothing is proven here, so we'll have to wait and see.
4. NCT
In the realm of K-pop, the NCT introduced an intriguing notion. NCT, or Neo Culture Technology, currently has 21 members. This organization is organized into several little sections and travels all over the world. The first group unit, however, was introduced in April 2016. It began with with two members, Mark and Jaehyun, and subsequently expanded to include seven additional members. NCT 127 is their second subunit. This brand also includes NCT Dream and WayV. While the NCT127 is headquartered in Seoul, the Subunit WayV is headquartered in China.
Their debut album, NCT 2018 Empathy, was released in 2021, and their second, NCT 2020 Resonance Pt. Pt. 1 and 2 of which sold over 2.6 million copies in less than two months. At the Asia Artist Awards 2020, this group got their first Grand Daesang Award. This is now one of the world's most famous K-pop bands.
5. Monsta X
In 2022, Monsta X is ranked fifth among the top ten most famous K-pop bands. This well-known South Korean K-pop group was created in 2014 and has since become recognized for its dynamic style, which is a superb blend of EDM, hip hop, and pop. On May 14, 2015, they made their first official debut with the song Trespass. The tune was created by Rhymer, a well-known South Korean rapper and producer. This song represented Monsta X's distinct and individual personality.
This group illustrates their allure, which draws people of all ages. Their debut full-length studio album, The Clan, lands them a position on Billboard's World Albums chart in the United States. Monsta X has just six members, however it began with seven, and due to disputes, Wonho, a member, quit the group on October 31, 2019. They have already published six albums, including three Korean albums, two Japanese albums, and one English album.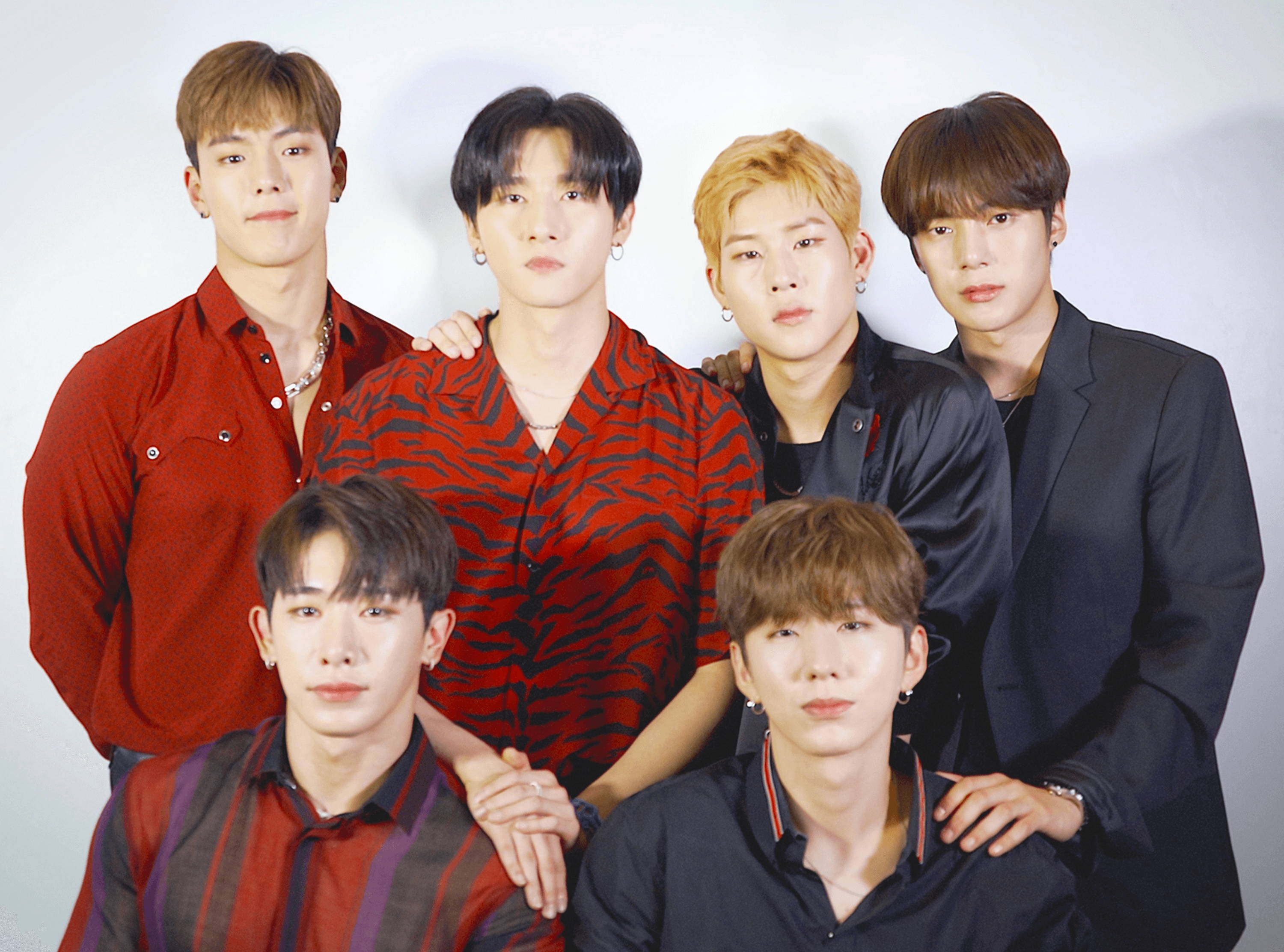 6. Red Velvet
We can't leave out Red Velvet while ranking the world's most famous K-pop bands. This is another another South Korean girl group started by SM Entertainment. It began with with four members, but after their debut, the number increased to five. Their songs have achieved appeal among today's youth. On August 1, 2014, they made their debut on KBS's Music Bank with the song Happiness. This band has only released two albums to far. Wendy, a member of their crew, worked with American musician and artist John Legend on the song "Written in the Stars."
7. Twice
Twice is another kind of JYP entertainment and one of 2022's most successful K-pop groups (female). It was established in 2015. Initially, this group consisted of eight girls. On October 20, 2015, they made their first public appearance. Their formal debut, 'Like OOH AHH,' blends a young sensation on their catchy phrases. However, the music video, which included zombies and the classic breakdance, elevated it to a new level. Their 2016 hit 'Cheer Up' was a flop. The expected level was obtained by 'Heart Attack.'
8. Got7
JYP Entertainment also launched Got7, another Korean K-pop brand. In January 2014, they released their first song, "Girls, Girls, Girls." However, their debut song did not do well at the time. Following that, they decided to blend their own style in their pops by incorporating martial arts and b-boy. They returned with their new tactic in the song 'Just Right.' The captivating lyrics and compelling chorus prompted them to reclaim their place among the top ten Korean pop brands list. This band has already released five albums. Some of their most well-known songs are If You Do, Eclipse, Just Right, A, Lullaby, and others.
9. Wanna One
This group, formed by CJ E&M, claims to be the second on the list of the most famous K-pop bands in the world. Their highly developed electro-pop tunes and well-executed choreography have propelled them to the top K-pop brands in Korea. Produce 101 received a lot of attention from people all around the world in 2017. The members of this group, however, decided to separate by the end of 2018 to pursue solo careers. Ji Seong, Sung Woon, Min Hyun, Seong Woo, Ji Hoon, Woo Jin, Jae Hwan, King Daniel, Jin Young, and others make up this well-known group.
10. Astro
Astro is a six-member K-pop group that will be one of the most famous K-pop bands in 2022. They were trained via a talent development program prior to making their debut. Following that, they made their debut in a drama series called To be continued. They were also named the best new K-pop group of the year by Billboard. They're one of the most well-known albums released in 2017, Spring Up. Jinjin, Moonbin, Sanha, MJ, Rocky, and Eunwoo are the names of Astro members. They are, however, fresh to the K-Pop market and are working hard to make a name for themselves.